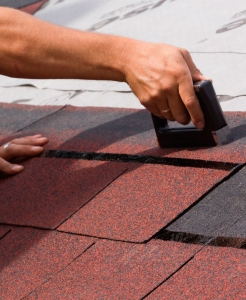 Is your roof starting to show signs of aging? Over time, even the most durable materials will start to wear down from heavy periods of use. The team at Lewis Walker Roofing is committed to delivering the top standard of service for each of our clients. Whether your setup was damaged in a strong storm or it is just showing the effects of time, you can count on us to provide you with the top roof repair options in the industry. Turn to our contractors today to request an estimate for your services.
Undergo a Full Roof Repair
From strong winds to falling tree branches, your roof is faced with numerous dangers that can lead to severe damage, putting your entire home at risk. At our roof repair company, we give you a way to take care of every issue facing your home. Our main goal is to extend the life of your roof by fixing cracks, missing shingles, and other problems. We focus on the details to ensure that every detail of your setup is restored to a new condition.
The Importance of Roof Inspections
As part of many insurance policies, you will be required to undergo regular roof inspections. At our company, we start off every roof repair with a full inspection of your structure. By taking this step, we are able to uncover all hidden issues before they develop into major problems.